Mandi
"Thank you PinkCupid!"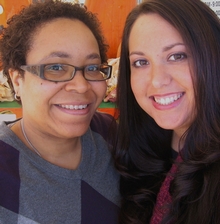 At the end of March 2013 I sent a message to a woman who meet almost all of my matches...we began talking which lead to phone calls which lead to our meeting. From the day I met her I knew one day we would be married. In a very short time it became apparent to both of us that we were destined to be together, soul mates. We were married on August 9th in a state where our marriage is recognized legally. Everyday with my wife is the best day of my life. She is my best friend, my lover, the one I want to have a family with and grow old with side by side. I'm very thankful for our meeting through this site, if not for pinkcupid.com we would never have met. My life is forever changed for the better because of trying out a site I wasn't sure would ever work! I'm so glad it did :-)
Soraya
"Thank you PinkCupid!"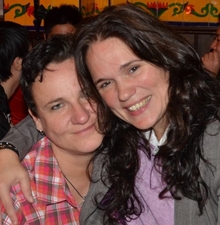 I would like to Thank Pink Cupid to enabling me to find my soul mate through here.... we are really happy that we found each other...... I love her and i am sure that we are just right together.... Thanks again Pink Cupid....
Kiki
"Thank you PinkCupid!"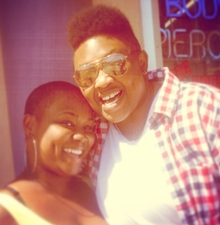 She inspires my whole life. Truly amazing. Thank you so much for bringing her to me!
Emma
"Thank you PinkCupid!"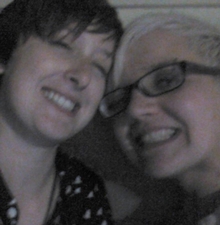 After a long and serious relationship which ended last year I wasn't really looking for a new one, just used this site to meet new people and have some fun! But then I met Lauren who we initially met on PinkCupid but only sent a few messages to each other, then we added each other on Facebook and met up only 3 weeks ago and we clicked from day one :) Now I call her my girlfriend and I'm super happy...thank you :)
Brianna
"Thank you PinkCupid!"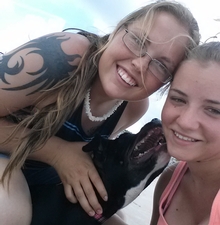 Was looking through the women online and saw this picture that really caught my eye. Went and added her as a favorite and are that I had to muster up the courage to actually talk to her. When we finally did start talking we instantly hit it off talking for hours on end almost every night for a month before we decided to meet. We finally met one day after I got off. When we finally met it was like we had already been together forever. Cheesy I know but true. We are moving in together down in Florida once I'm released from active duty from the Marine Corps. There are definitely wedding bells in our future. I couldn't imagine anyone more perfect for me than she is.